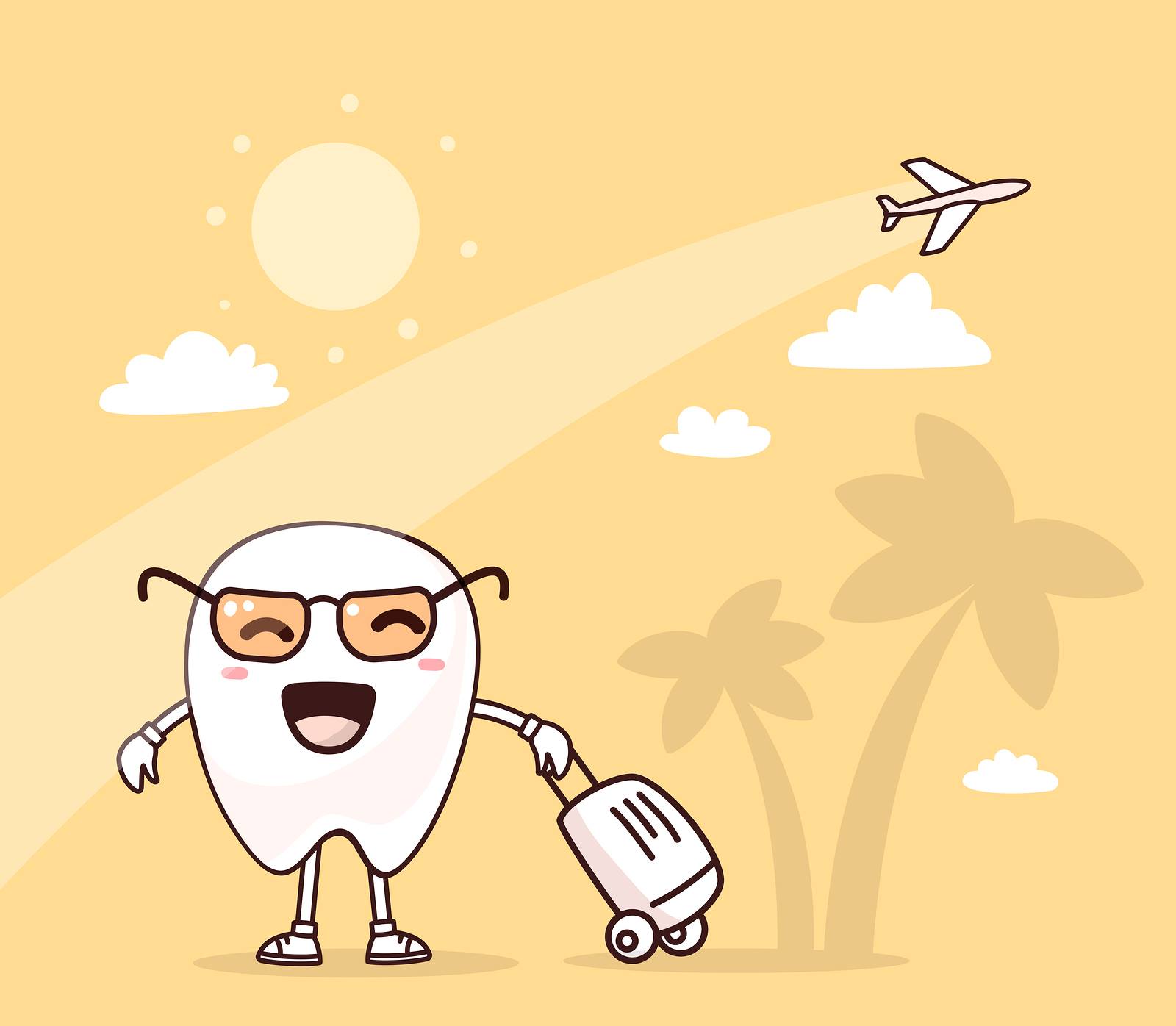 Dental tourism in the Republic of Moldova
Dental tourism (also called dental vacations or dental holidays in Europe), a branch of the larger area known as medical tourism – has grown over the last few years in the Republic of Moldova. Within this area of care, the patient can benefit from dental treatment under more advantageous conditions than those proposed by the city or the country where he lives. Tourists opt for dental tourism for a money-saving, long-awaited journey and for the benefit of dental services of high quality.
The advantages of the holiday in the Republic of Moldova, combined with dental tourism
Dental tourism is very advantageous, and not only financially. In fact, there are several benefits that you should know before going to a local clinic. In addition to material benefits, patients receive quality medical services, moral satisfaction, and broader horizons. Psychologists claim that dental tourism reduces the fear of dentists and dental procedures.
Here is a short list of the positive aspects of dental tourism:
a wide range of dental services and amenities;
you can order the dental tour that suits you;
the possibility to accurately plan a trip and choose what you are interested in;
free consultations;
assistance in preparing documents for entry and exit from the country;
airport meetings and subsequent attendance;
no waiting period needed;
high quality services;
considerable savings, up to 60%;
new impressions;
individual approach;
legal support.
Dental tourism in the Republic of Moldova
Because of the online resources, it's well-known that prices for dental services in the Republic of Moldova are lower compared to the countries of Europe, the US or Russia. Judging by the reviews after dental tourism experiences, Moldova is popular among patients in Europe, Israel, the US and Russia. Customers from abroad are looking for a complex treatment (prosthetics, teeth whitening, dental fillings or dental implants), prophylactic procedures and esthetic procedures.
Why should you come to Chisinau for dental tourism?
The dental clinic has all the medical facilities, is equipped with modern equipment and high-qualified specialists, and the price for dental treatment is several times smaller than in Europe or the US, even if the cost of travel and accommodation is included in the budget. This difference is due to the economic gap between the countries only and does not affect the outcome of the treatment.
Imperial Dent is oriented towards consulting foreign patients, with no linguistic barriers. If necessary, communication is done in English or with the help of a translator. Residents of former CIS countries can easily communicate in Russian.
In order to entry the territory of the Republic of Moldova, it is not necessary to issue a visa for the CIS, EU, Canada, USA, Switzerland, Turkey, Israel and a number of other states (a list of 100 countries).
Chisinau is distinguished by very convenient transport connections - airport, railway station, you can come by bus or by car. If necessary, the patient is met at the train station or airport, then taken to the residence - hotel or apartment.
If desired, an individual program of tourism is selected for each patient. This allows both quality dental services and the opportunity to visit the attractions of the city - one of the most beautiful cities in Eastern Europe.
You have chosen a dental tour in Moldova! Why choose Imperial Dent?
Dental tourism in the Republic of Moldova is a fairly fresh phenomenon coming from the West, where people are literally obsessed with the health and beauty of their teeth. However, the dental services in these countries are very high, so Americans have been looking for an alternative. The residents of larger cities have begun to give preference to Mexico and Costa Rica, instead of local dentists.
Dental tourism in Europe is known as "a dental holiday". Hoping to save some money on dentistry, future patients are moving to different cities and countries looking for a beautiful smile and new impressions. These trips became particularly relevant when a financial crisis began. The cost of medicines, materials, and equipment is roughly the same in all countries, while the average level of living, taxes, utilities and other indicators differs significantly. Due to this difference, patients not only save on medical services but also enjoy the culture of other countries.
If you live abroad and you decide to become a dental tourist, then you are probably afraid of the unknown. Dental tourism has a great number of advantages, but how to use them? To answer this question and many more, the experts at the Imperial Dent clinic are ready to give you a free consultation.
Do you have any Questions?
To send a message, request information, or schedule an appointment