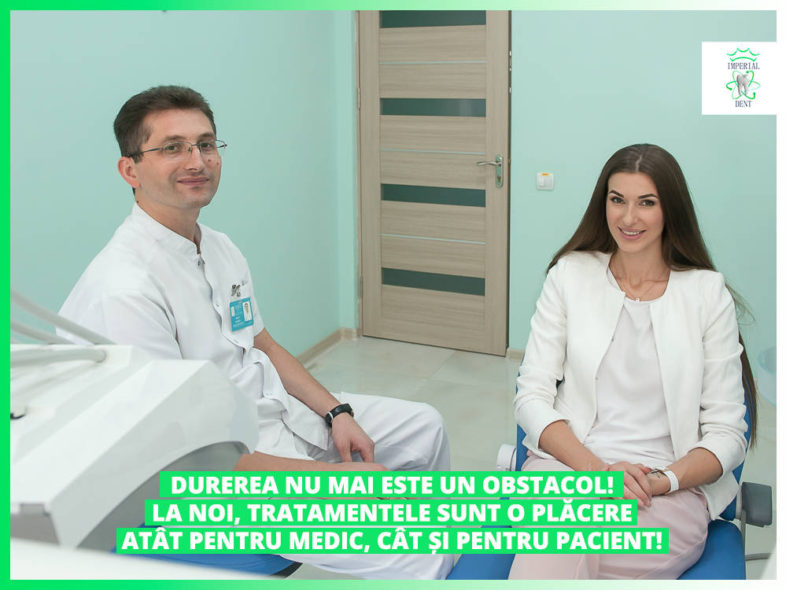 Dental consultation
A dental consultation at the dentist is the best opportunity to learn all the "truth" about your teeth.
It is impossible to find a person who never visited the dentist. Unfortunately, many people are experiencing unpleasant experiences during these visits. In fact, everyone could escape from the unpleasant impression of past experiences. The wide and bright spaces, the friendly attitude of the specialists will only bring you positive emotions. In addition, highly qualified doctors, modern materials, allow you to enjoy a superior quality of treatment. A private clinic in Chisinau is exactly what you are looking for, both in terms of the quality of treatment and the ambiance and attitude towards the patient.
With Imperial Dent, you will forget about fear and in the clinic, you will feel comfortable because the vast experience has made it possible to combine the high technologies with a relaxed atmosphere.
A dental consultation allows you to lay the foundations for a harmonious dialogue, adapt to the atmosphere, and let the specialist do their job.
In which case do you need a consultation?
Because Imperial Dent is a highly recommended stomatological clinic, it would be a good idea to make a pre-enrollment. Some answers you can get by the phone, but a personal visit is absolutely necessary if:
you have an unpleasant smell from your mouth;
you suffer from a toothache, especially if it gets worse;
notice slight bleeding of the gums;
teeth have become more sensitive;
you feel pain when trying to bite harsher foods;
teeth have become crooked;
submandibular lymph nodes have become inflamed;
a piece of tooth split;
the color of the teeth is not aesthetic.
Only a highly qualified dentist can assess the condition of the oral cavity, can explain in detail how to maintain and / or restore tooth health.
The specialists at Imperial Dent see the past, present, and future of your teeth, and at the first consultation, you will be able to find a competent opinion and therefore plan the following actions. The precision of the consultation is also provided by the modern equipment of the clinic.
Moreover, during the consultation, you will learn about the treatment tactics that fit you and when you need another visit, you will also find out all the necessary information on the required costs and all sorts of options. In addition, you will know exactly what you need to do first and how long your treatment lasts. The specialist will tell you which of the planned procedures will be absolutely necessary and which ones are of a cosmetic nature.
Come visit us at the Imperial Dent clinic, 15/4 Zelinski Street.
Aveți Întrebări?
Pentru a trimite un mesaj, a cere informatii sau a programa o rezervare